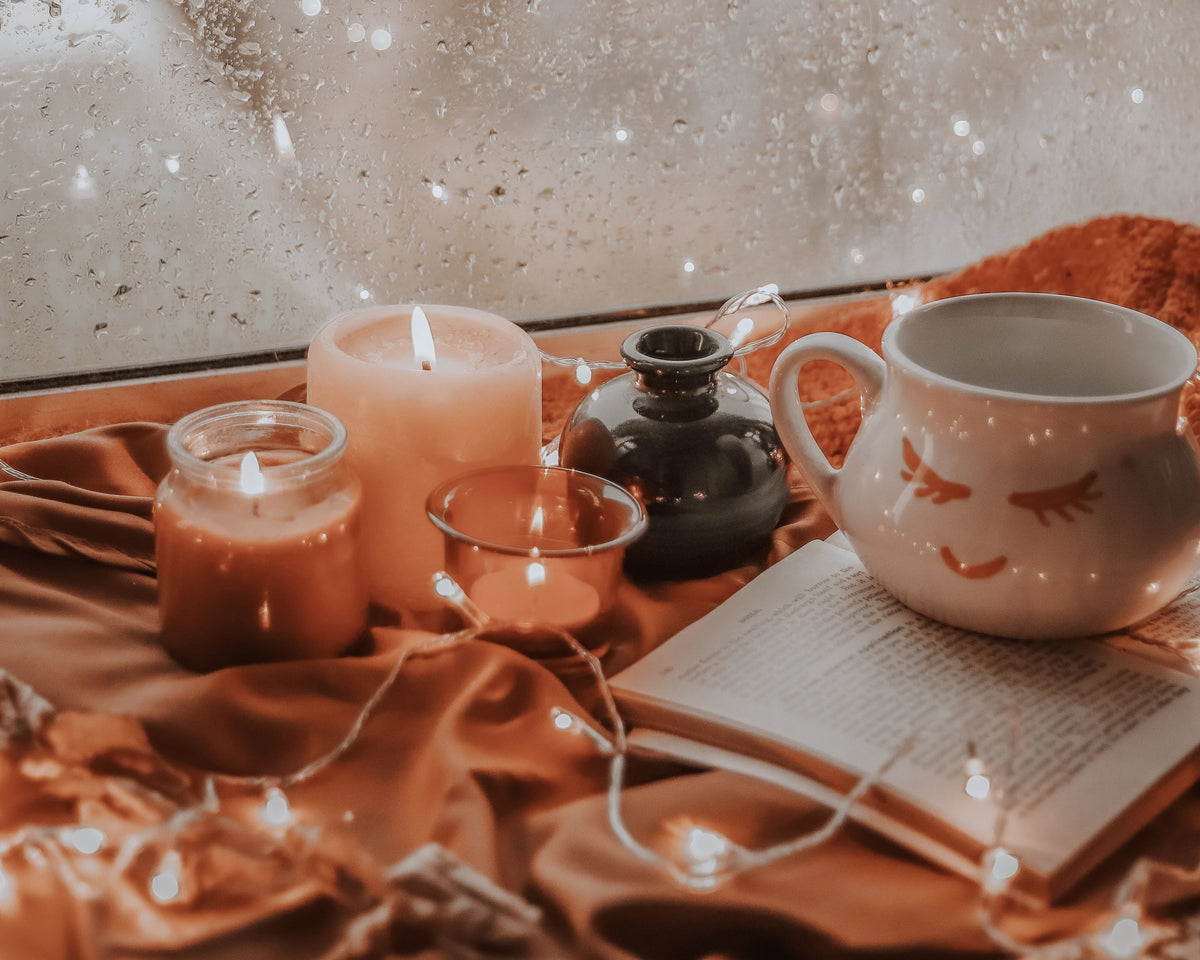 How to Tap Into the Autumn Aesthetic
The air is a little more crisp, the leaves are starting to turn, and the impending avalanche of pumpkin spice everything is on the horizon. Aaaah yes, it's fall y'all. It's time to tap into that autumn aesthetic and ditch hot "you" summer till next year. So long to all of the sun dresses, neon's, and the throwback 80's vibes that had us running up that hill these last three months. If your head is still stuck in a sunny daydream, we got 5 ways to help you switch up the vibes.
Try Out Some Fall Charcuterie
Getting into the spirit of the fall months includes diving into some old classics and some revamps of autumn dishes that are the ultimate source of comfort. To switch up on the classics and go for the finger food touch, try out a fall charcuterie board. Customize an artisan serving board with a fall design that looks amazing on the dark maple wood.  
Delight in Soothing Fall Coffees and Teas
It was a matter of time till we dove into the pumpkin spice latte. But there are also plenty of other coffees and teas to soothe your soul, with flavor combos like maple cinnamon, dirty chai, and spiked apple cider. Elevate the autumnal energy with a fall inspired insulated mug, so every sip is as warm and lovely as the first.
Walk Through Your Favorite Park
Take in all of the rich colors with a stroll along your favorite scenic route. Collect fall leaves to put into that book you have ben curling up with, take some fall portrait shots, and maybe jump into a leaf pile if you're feeling nostalgic. We recommend going at sunset so those red, orange, and yellow hues really light up.
Netflix and Fall 
A quintessential tradition amongst many is diving into those beloved movies and T.V. shows that are absolute classics every fall season. Get back into the charming, fueled-by-coffee saga of Gilmore Girls, cozy up to the heartfelt autumn-inspired This is US, dip a toe into fall mysteries with Clue and Knives Out, and then roll on into full spooky mode with What We Do in the Shadows and Practical Magic. Some hot chocolate or a nice red wine is always welcome to the streaming marathon.
Add a little Autumn Magic Into Every Day
 Getting a dose of autumn magic into every day of the season. Light a fall scented candle. Switch up the décor around the house and break out the soft blankets. Explore new fall inspired playlists, books, and Pinterest boards. Dive into our fall design collection and inspired autumn colors so you can easily get in the mood everyday.