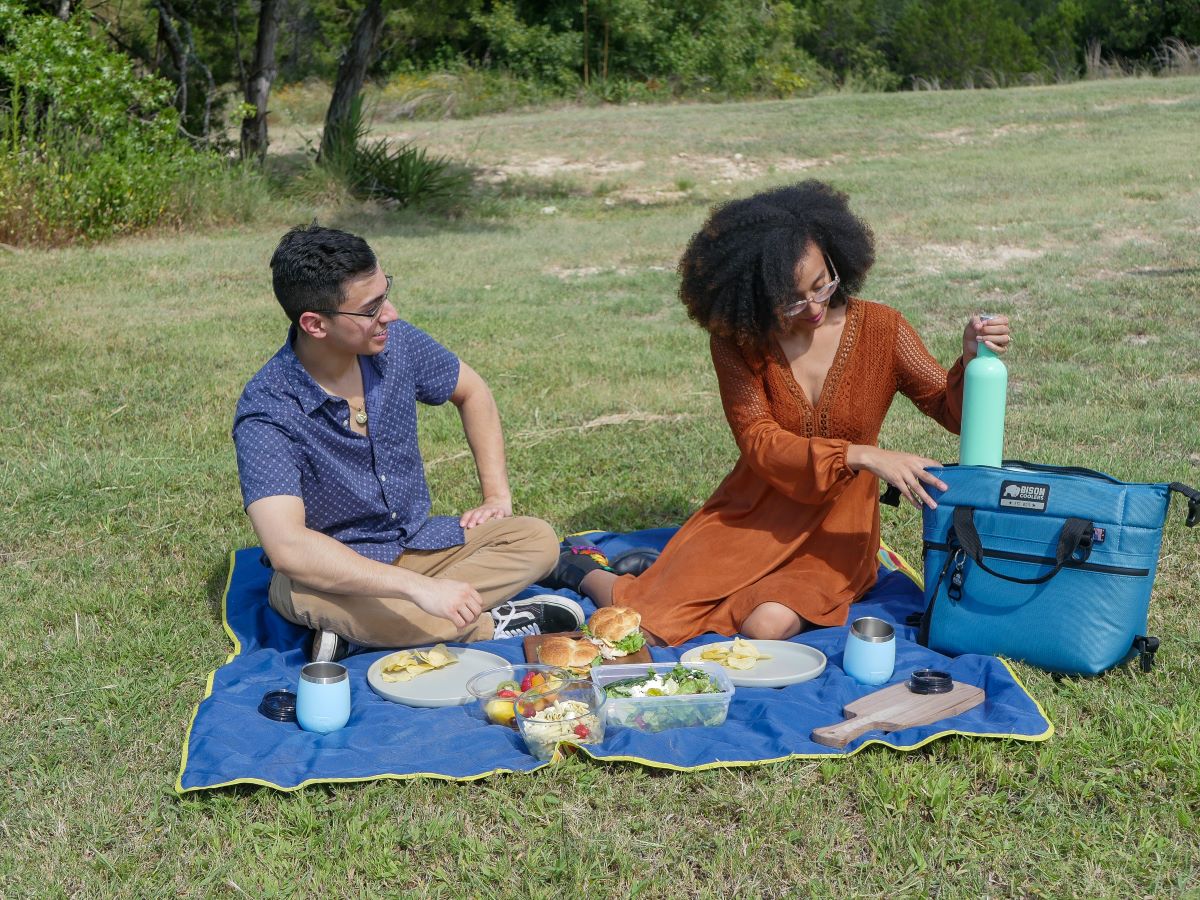 Custom Branding's Spring Bucket List 2023
The anticipated arrival of Spring has us daydreaming of cherry blossom trees, rejuvenating rain showers, and the return of everything green. It's time to come out of our winter hibernation and smell the flowers, soak up the sun, and hop into Spring. This year we put together our dream springtide lineup to inspire you to bloom into these new season vibes. Check out our 2023 Spring Bucket List.
Mini Golf
There is something about mini golf that feels like a microcosm of nostalgic wonder. The carnival-esque statues and putting green designs feel like they were pulled right out of a children's storybook and let you escape reality for 18 holes. This is such an ideal Spring outing/date night/get together because it doesn't matter if you hit the mini course morning, afternoon, or night. You'll leave smiling and feeling a little more revived. Some mini golf spots will even let you bring your own cooler and drinks, including beer and wine! Just skip the glass and you're good. Use your personalized can holder or the wine tumbler so you can enjoy every sip while you hit the green
Hiking
Hiking is a must during the Spring season, the weather is just the right amount of warm without being muggy and sticky. There is nothing like that perfect balance of remaining winter chill and incoming summer heat. Getting back to nature is the quintessential Spring activity, and picking a new hiking trail to explore just hits different. Seeing all the trees get their leaves back, butterflies and little creatures starting to explore again, and breathing in the fresh air. Sometimes it's good to get a little lost.
Strawberry Picking
During Spring, we got one berry on the brain. Strawberry shortcake, chocolate covered strawberries, strawberries and whipped cream. Hell, even just grabbing it right off the vine is enough to get that rush of serotonin. Strawberry picking is a must on our bucket list this year. You get to see the beauty of farming fresh fruit, pick out strawberries that you get to take home, and have the warmer weather recharge your batteries. 
Refresh with a Refresher
The Spring season is a time of renewal and a resurgence of not just brighter skies and warmer days, but of self care also. And while trying out the latest trending cocktail or new Starbucks drink, we are going to go for something a little more refreshing and new. Water infusions are a lovely way to start your day and come with a lot of health benefits. With your customized Brumate Multishaker, you can combine ice, water, and your preferred ingredients. Think blueberries and lemon, cucumber and mint, mango and ginger. The infuser has holes so you can keep your ingredients in the water but when you take a sip, all you get is that sweet, sweet H2O.
Farmers Market
The farmer's market is where you will find the freshest vegetables, fruits, flowers, freshly baked food and amazing people from your community. Everyone's local farmers market has something a little different but there is this essence of life that you can feel. Someone will be playing live music, friends are reconnecting, and patrons are getting to know the farmers that are delivering organic food, seeds, and grow kits. We would trade this out over the fluorescent, busy, four cement wall grocery store any day.
Picnic
Settling in a nice grassy knoll or a public park, eating your favorite snacks and drinking a refreshing beverage is such a vibe. Fill up your Brumate Winesulator with your favorite chardonnay or moscato, grab some wine tumblers, fix up some finger foods, and go find your perfect spot. Our vote is under a tree close to a hill that can overlook the whole park. Don't forget to Invite some friends and just take it all in. 
Visit a Garden
There is nothing better than the first bloom of flowers in Spring. The scents flow through the wind and the colors are such a vibrant switch from the cooler blues and grays from winter. If you really need to get out and feel alive, we recommend going to a local garden. Check out your city's Botanical gardens, which are basically the top tier of cultivated plants, or check out a free public garden space so you can aimlessly wander. Bonus if you can find a butterfly garden to achieve your cottage core fantasy.