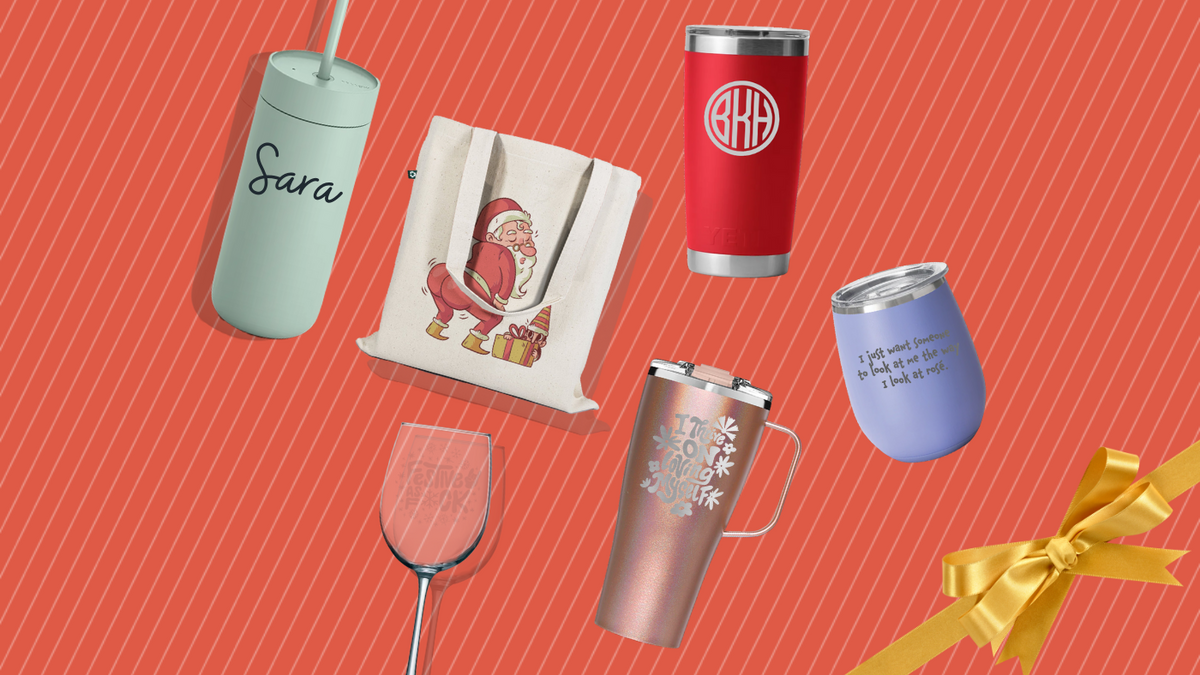 Finding the Perfect Gift for Her This Holiday Season
Our favorite holidays are around the corner, and that means it's time to start selecting the perfect gifts for the women in your life. Whether it's your mom, sister, girlfriend, wife, or best friend, choosing the right present that resonates with her personality and current obsessions will wrap the whole unforgettable moment in a bright, shiny bow. It's an opportunity to show your thoughtfulness and affection, and there's nothing quite like the feeling of watching her face light up as she unwraps the perfect gift. 
Trying to scour the internet for the best present for her can be challenging, so we've created a list of our top holiday gifting recommendations! Read through our thoughtful and stylish gift ideas that will make her feel loved, appreciated, and cherished. After all, isn't that what holiday gift-giving is all about?
Customized Cozy Mug
Weather is getting frilly and chilly, so what better than to give her a personalized mug? Keep her coffee or tea hot throughout her day like with the MiiR Camp Cup. Perfect for the mom that loves to go camping or hates microwaving her coffee over and over. Meanwhile, the Toddy XL travel mug is great for work or traveling, keeping her coffee or tea warm wherever she goes! Personalize either of these with her name, a favorite saying, or any image you think she'll love.
Personalized Wine Time
Whether she likes the feel of elegant glass or wants her wine time to go on forever, any of our selection of wine tumblers and glassware are perfect for enjoying her favorite chardonnay, rose, or cabernet. The Swig and Brumate wine tumblers will keep her preferred pour the right temperature for hours and will keep every drop in its place with the leak resistant lids. The Twine Living Co. gilded glassware adds that classic, delicate feel Customize any of these with her initials, a cheeky wine design or holiday inspired artwork to add that extra special personalized touch.
Tailor-Made Hydration
What better than a stylish and practical tumbler gift? A versatile and thoughtful present that will keep her hydrated and feeling fabulous on the go, gifting a tumbler this holiday season will be a present that will be well-loved. Crafted with both form and function in mind, a tumbler is a perfect blend of modern design and utility, making it a gift she'll cherish daily. Customize these gifts with any design she will love!
Design Your Own Canvas Tote Bag
Design a canvas tote bag with her favorite photo, symbol, or piece of art! This chic canvas tote bag is the perfect fusion of fashion and function, designed to complement her everyday adventures from visiting the library to her afternoon yoga class. Crafted with care and convenience, this tote is a stylish accessory that will carry her essentials with ease, all while making a personalized fashion statement.
YETI Rambler 20 oz Tumbler
For the women in your life that aren't the 40oz tumbler obsessed girlies, the YETI Rambler 20oz is the perfect everyday tumbler. Her iced water, cold brew, hot tea or coffee will stay the right temperature for hours and the stainless steel body can take on even the clumsiest, rough-and-tumble ladies out there. Make this gift extra special and unique by laser engraving her initials with our new selection of monogram styles or one-of-a-kind design that totally represents her.