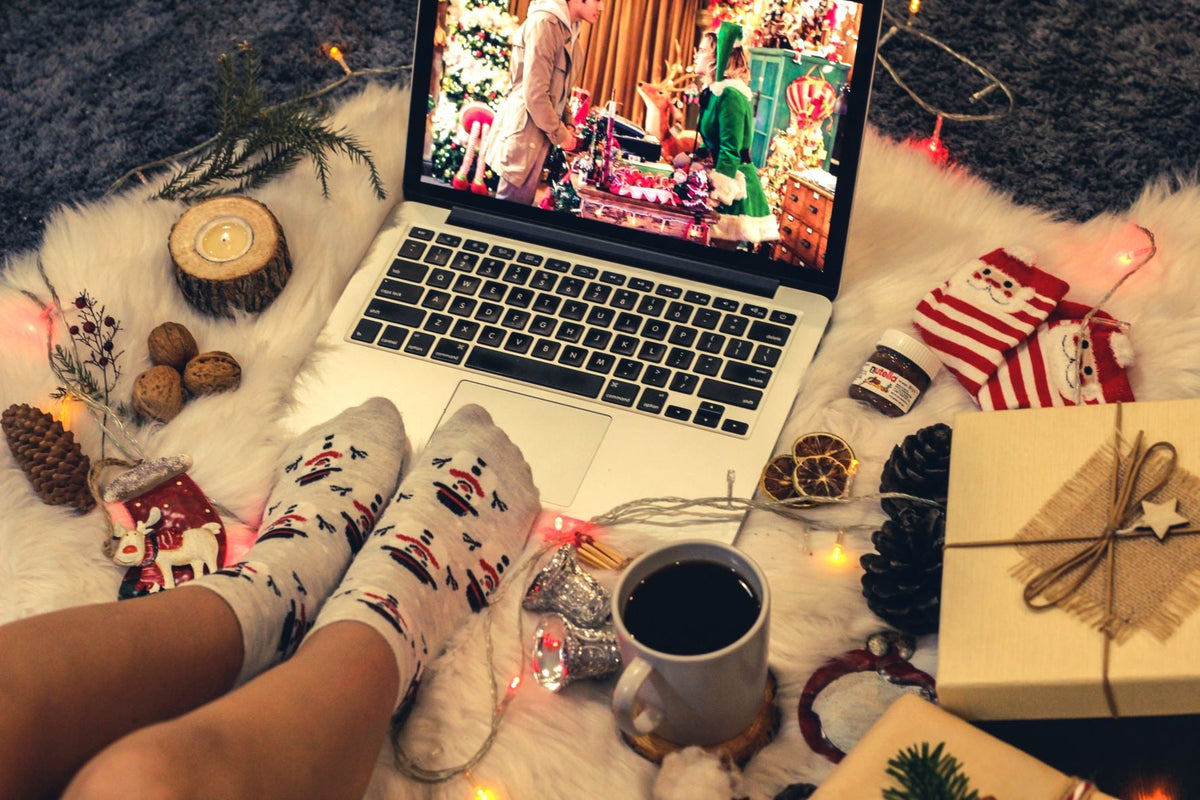 Holiday Movies and Drink Pairings
The Holiday​​
Nothing is better than cuddling under a blanket on a cold winter night and popping on a classic holiday movie. Everyone has their traditional flicks they have to watch every year, so why not refresh your holiday celebrations by adding a new festive drink into the mix. 
---
We had a hard time pinning down which cocktail to go with; the espresso martini because why not enjoy "the greatest coffee in the world!" or maple syrup to honor one of Buddy's top food groups. In the end, we assumed that you don't want to be up all night and decided to go with the cinnamon maple whiskey sour, because Buddy had it right all along.  
---
Kevin McAllister took advantage of his alone time to get in some delicious ice cream snackage, so of course we had to pick a fun float drink that the whole family can enjoy. And the nice thing about ice cream is that you can switch up the flavors. If you're really feeling inspired, you can watch the second movie and indulge in something similar to his homemade (or the plaza hotel if you're feeling fancy) ice cream sundae, chocolate syrup and giant marshmallows and all.  
---
This movie is a wild ride and definitely should be watched without the kids. To keep in line with the party animal spirit that drives the narrative of Office Christmas Party, we recommend letting loose with some jingle juice. This holiday punch recommends lining the rim with powdered sugar (if you know, you know), and you'll definitely want to get down with your bad jolly self.
---
This unique cocktail when properly mixed turns blood red with a white foamy top, which is pretty reflective of what you'll experience during this crazy Christmas horror movie. But don't worry, Krampus has a great cast list and whimsical blend of scares and comedy, and this warm mixed drink will protect you from the cold.
National Lampoon's Christmas Vacation - the fiery fuzzball  
---
What's loud, crazy, and rowdy all rolled into one? It's none other than National Lampoon's Christmas Vacation. The fiery blend of the fuzzball cocktail geniusly reflects the whacky insanity that is the Griswold's, from their comically huge Christmas tree to the copious amount of Christmas lights that nearly shut down the whole neighborhood. A rambunctious movie needs a rambunctious mixed drink.
---
The Holiday is an easy, heartwarming watch and there is nothing more soothing, cozy, and straight up Christmas like sipping on a hot beverage while cuddled up on the couch. Mulled Wine is a classic cocktail in the UK during the holidays, and it will get you in the spirit for this fun life-swap movie. 
The Night at the Museum - hot toddy    
---
This may not be one of those "classic Christmas movie" picks, but the way the snow falls towards the second half of the movie plus all of the magical moments that happen in the story, you can't help but feel that holiday allure. The golden shine of the hot toddy is like the pharaoh's tablet that brings the museum to life, and surely will bring you alive too.
---
There are many renditions of Charles Dickens' A Christmas Carol, but we find the Bill Murray interpretation to be the best. We learn a lot of life lessons in that late 1980's lens while getting some of that beloved Murray comedic touch.To reflect the famous movie poster with Murray holding a cigar, we had to choose a whiskey based cocktail. Can you imagine pairing any other liquor with a stogie?
(add salted caramel baileys for adults) 
---
Two things that absolutely have to happen in December, watching a Charlie Brown Christmas and drinking hot chocolate. So why not put two and two together and make a festive night out of it! For adults, try adding some salted caramel Baileys for that extra blend of flavor and Christmas cheer. "Christmas time is here…"
---
As one of the most famous Christmas movies of all time, it's no surprise that there is already a cocktail named after it. The Grinch cocktail captures that insanely intense green that matches the nefarious nature of the character and the sweetness will make your heart grow three sizes and have you singing along with the Whos.