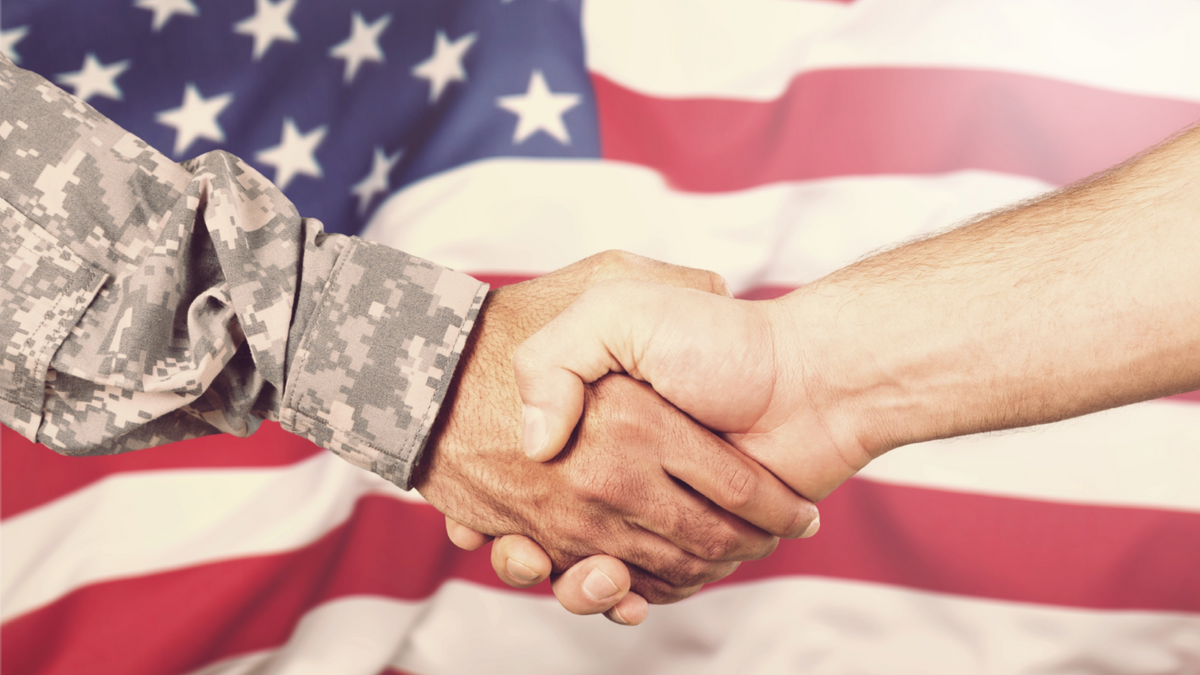 Our Top 10 Charity Picks to Donate to for Veterans Day
Today we honor all veterans who have served our country in war or peace. Today is meant to thank all the men and women who took the oath to serve our country, who made big sacrifices, and continue to their communities. To give some background on the holiday, Veterans Day started as a day to recognize the end of World War I and honor those who served. They chose to have the national holiday in November since the first world war ended on the 11th month, 11th day, and in the 11th hour. In 1945 the government decided to expand to include all veterans that have served and in 2001 the senate designated the week of November 11th though the 17th as National Veterans Awareness Week. 
There are a lot of traditions and ways to celebrate tied to Veterans Day, whether you fly a wooden American flag, offer discounts and special prices if you own your own store, or write a letter to a veteran. It can feel a little awkward if you don't happen to have a vet in your family or friend group, so we recommend looking at charities and organizations to donate to that specifically help veterans and their families. We have put together a list below for you to look into and explore, whether you would like to donate your money or time to.
House of Heroes
The House of Heroes works to improve the living conditions of military and public safety veterans, fundraise to provide financial assistance, and provide a community of organizers and volunteers that are there to help spearhead projects.
Donate here: https://www.houseofheroes.org/
Wounded Warrior Project
This program understands that each veteran is different, coming with their own set of needs, challenges, and goals. These services range from mental health, career coaching, long-term rehab care, advocacy efforts, and providing a community of support.
Donate here: https://www.woundedwarriorproject.org/
Home for Our Troops (HFOT)
Having a home is an extremely important stepping stone, especially when a veteran needs to recover from a traumatic injury and acclimate to a new way of living. The Home for Our Troops focuses on building and donating custom homes through the US for severely injured, post-9/11 veterans so they can start to rebuild their lives with a home that meets their specific needs.
Donate here: https://www.hfotusa.org/
Disabled American Veterans
The Disabled American Veterans nonprofit charity provides lifetime support to veterans and their families. Some of the services they offer are providing rides to veterans for medical appointments, filling out claims for benefits, and connecting to employment opportunities. They have over 1,2000 chapters throughout the country and are there to empower the veterans and their families through the road ahead.
Donate here: https://www.dav.org/
K9s for Warriors
There is something about having a dog by your side that helps get you through some of the toughest times. The K9s for Warriors project works to partner service dogs with veterans that are struggling with various mental health issues, like PTSD. The cherry on top is that many of the dogs are rescued from high-kill shelters and are given this second chance at life, and in turn help their veteran start that new chapter in theirs.
Donate here: https://k9sforwarriors.org/
Semper Fi and America's Fund
Founded by military spouses, this fund gives direct financial assistance to veterans and important programming for service members who have been critically wounded or fallen ill and their families during those extended hospital stays and recovery processes, the transition period after healing, and integrating wellness practice for those struggling with PTSD and traumatic brain injuries.
Donate here: https://thefund.org/
Fisher House Foundation
This foundation builds comfort homes for military and veterans' families to stay in while their beloved service member is in the hospital. These are located in military and veteran hospitals all over the world, allowing these families to have private rooms and community spaces so families can lean on each other for support. The foundation also donates frequent flier miles to family members so they can get to the hospital their veteran family member is staying at.
Donate here: https://www.fisherhouse.org/
The Bob Woodruff Family Foundation
The Bob Woodruff Family Foundation supports veterans, their family members, and caregivers through beneficial programs such as food security, housing, employment, legal support, emergency financial assistance and more. 
Donate here: https://bobwoodrufffoundation.org/
Navy-Marine Corps Relief Society
The Navy-Marine Corps Relief Society focus on providing financial aid and education as well as other programs like a baby budget for expecting families, visiting nurses to veterans' homes, emergency travel to visit an injured or dying loved one in the hospital, disaster relief and more. These services extend to eligible navy and marine corp family members, widows, and survivors.
Donate here: https://www.nmcrs.org/
Hope for the Warriors
The transition from serving in the military back into a civilian lifestyle is a challenge and journey in itself. The Hope for the Warriors charity helps veterans with that process through a variety of programs such as clinical health and wellness, financial grants, employment assistance, driving program to gain independence on the road, and more. Volunteers also come together to help coordinate sports and recreational activities for the veterans to have a sense of community and belonging. 
Donate here: https://www.hopeforthewarriors.org/