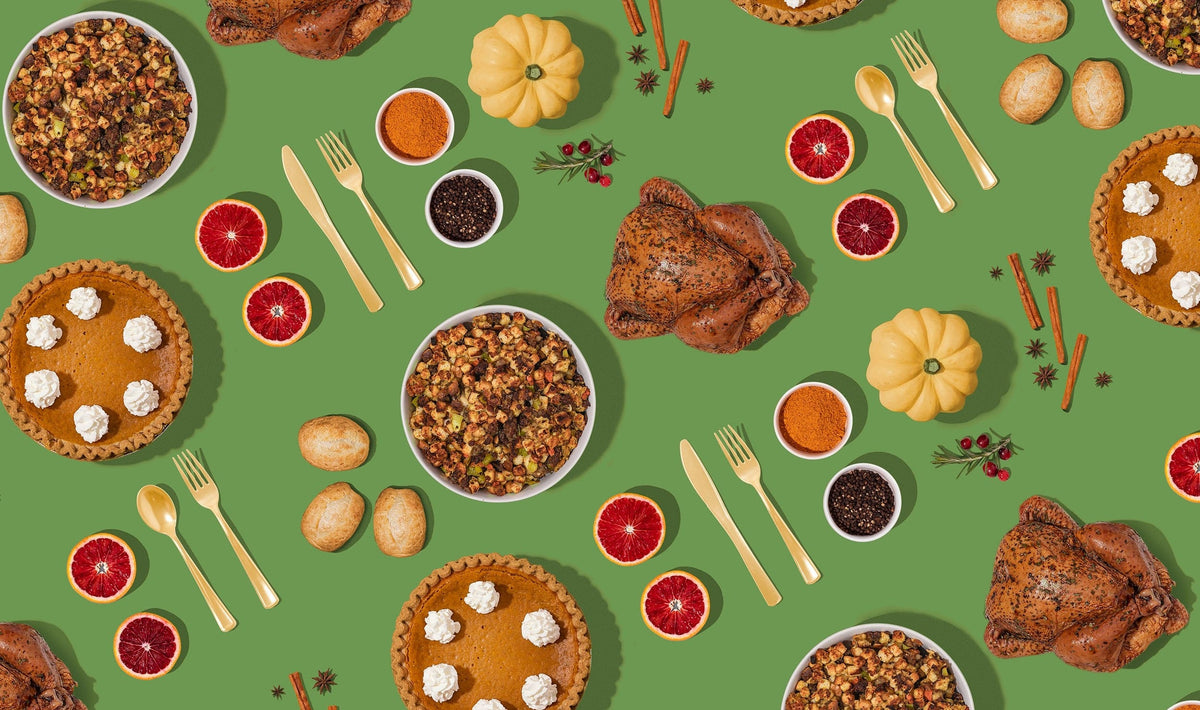 Thanksgiving Twists: New Recipes to Revive the Holiday
A bountiful spread, the warmth of the kitchen, and the gathering of family. Thanksgiving allows us to live deliciously and enjoy the company of our loved ones. While there are dishes each family swears by and cannot go without, there is still room to try something new. Sometimes there are those one or two sides that don't really get much attention and could easily go missing from the dinner table without anyone noticing. For 2022, let's breathe in new life into this holiday season and maybe start a new tradition or two.
Here are some of our new recipes to help upgrade your Thanksgiving this year.
---
We feel like there aren't a lot of soups that come out to play on Thanksgiving, but this recipe caught our attention. This bisque is a triple threat with sweet, savory, and spicy. The sweetness of the pumpkin and sweet potato combined with the heat of the chipotle peppers and additional spices is a definite turkey day game changer. This recipe doubles as a dip and is all vegan, making this extremely accessible and easy to add to the feasting schedule.
Think of the magic of a cheese danish, the delicious cheese flavor with the sweetness of the bread and now put the Thanksgiving spin on it and you get this insanely yummy dessert. All the sweet cinnamon apple delicious rests inside the pie while the cheddar is mixed into the crust. This will definitely get the family talking, and you may be pressured to make this every year. 
---
Now there are the usual suspects of wine, sodas, and black coffee when it comes to refreshments. So mix it up this year with a fun cocktail punch. This recipe brings in those deeper fall flavors with the brightness of the champagne. To make this a mocktail, trade out the prosecco and vodka for sparkling water and a dash of caramel simple syrup for the whole family to enjoy. 
Whether you're handling the cooking or want to treat your family chef that is cooking that big turkey, having some coffee is a must to get you through the day. The maple spiced latte is a lovely treat that combines those nice, rich flavors and is a great way to start the holiday. So while all of these delicious smells fill the house, so this coffee concoction can help you work through the cravings.  
---
A flavorful way to enjoy a veggie side, this recipe will even convince the pickiest of eaters to try it out. The spicy chili spice with the bright notes of the lime elevate this to another level while still being vegan and Whole30 compliant. This is an easy recipe that bridges the gap between healthy and rich flavor.