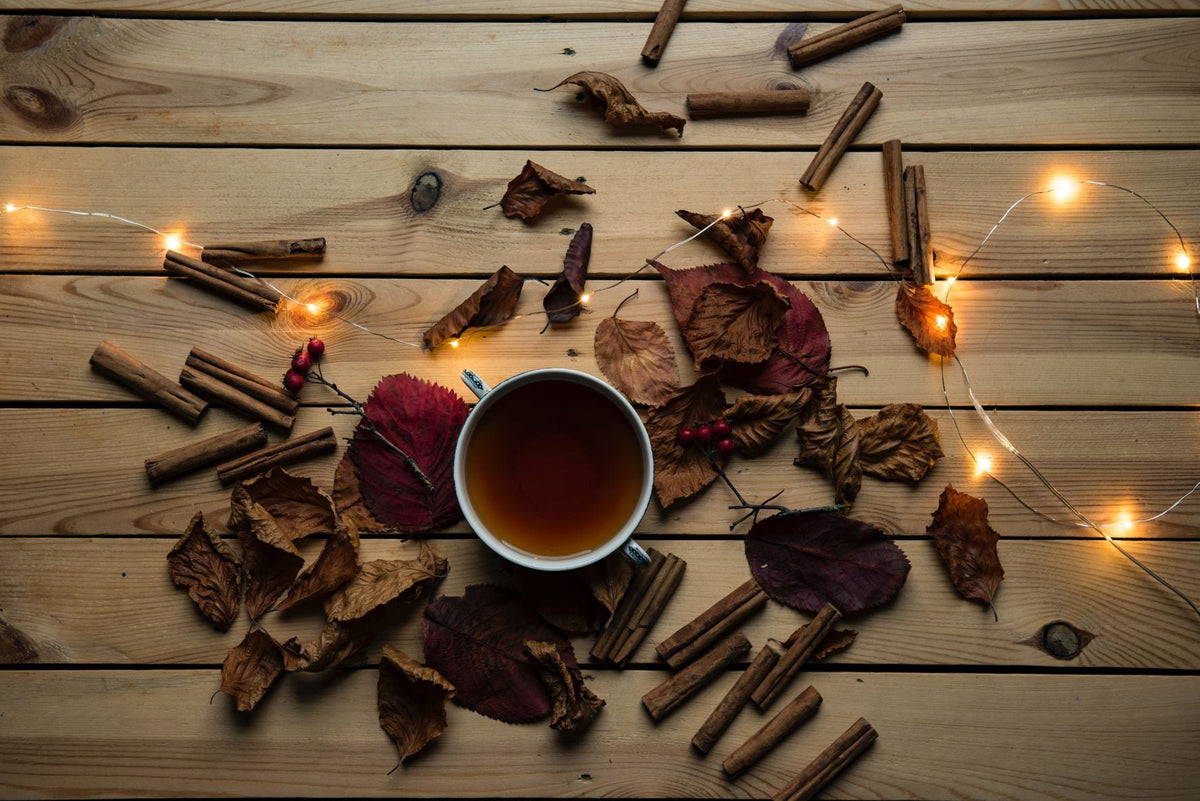 The Three C's of Fall: Coffee, Cocktails, Charcuterie
When thinking of Fall, one word truly comes to mind. COZY. And we do everything and anything to have that warm feeling with us throughout the season. Whether it be through a pumpkin spice latte, a hard cider cocktail, or trying out new recipes that bring out all of those autumnal flavors, it's what makes these Fall months so much more special. So light up a warm scented candle, put on some acoustic tunes, and let's dive into the Three C's of Fall.
---
Coffee
In the great words of Lorelai Gilmore, coffee, coffee, coffee. Fall and Coffee are the two main ingredients, outside of throwback 90's fashion, to get you feeling your Gilmore Girls Fall Fantasy. A whole generation turned into lovers of all things Fall and endless amounts of coffee. So it's no wonder that we go all in on getting the cutest mugs and drinking so much pumpkin spice everything until we can't take it (until next year anyway). But we are in the future now, so getting a custom designed insulated mug is a must, one in different sizes because you never know when the normal 12 isn't enough.
COCKTAILS
It's the end of the work day, and kicking back with a nice glass of deep bodied wine or a Fall-themed cocktail is just the thing to get you relaxed. Switching it up to a fun, Autumn spin on some classic cocktail favorites really gets you into those Fall feelings. Some of our top picks are the Apple Cider Bourbon, Hot Buttered Rum, Spiked Apple Cider, Pear Martini, and the Cranberry Moscow Mule. But there are still plenty of cocktails to find and choose from, so seek out what speaks to your favorite flavors. Pair this with an insulated martini glass or lowball tumbler and you can sip without ever losing the freshness
charcuterie
Now when thinking about the Fall months, charcuterie may come as a surprise but once you really look into the possibilities and the dark, warm wooden boards you can serve it on, you won't be able to resist. Get creative with the meats, cheeses, and fruits. Pick out autumnal fruits like cranberry and apple, include jams with warming spice or caramel, and pick out accompaniments that have that Fall vibe like cinnamon candied almonds and seed crackers. Pick out a beautiful artisan board and add a custom engraving of your favorite quote about Fall or an Autumn-inspired design. It'll be the nice little pumpkin on top of an already incredibly satisfying meal.