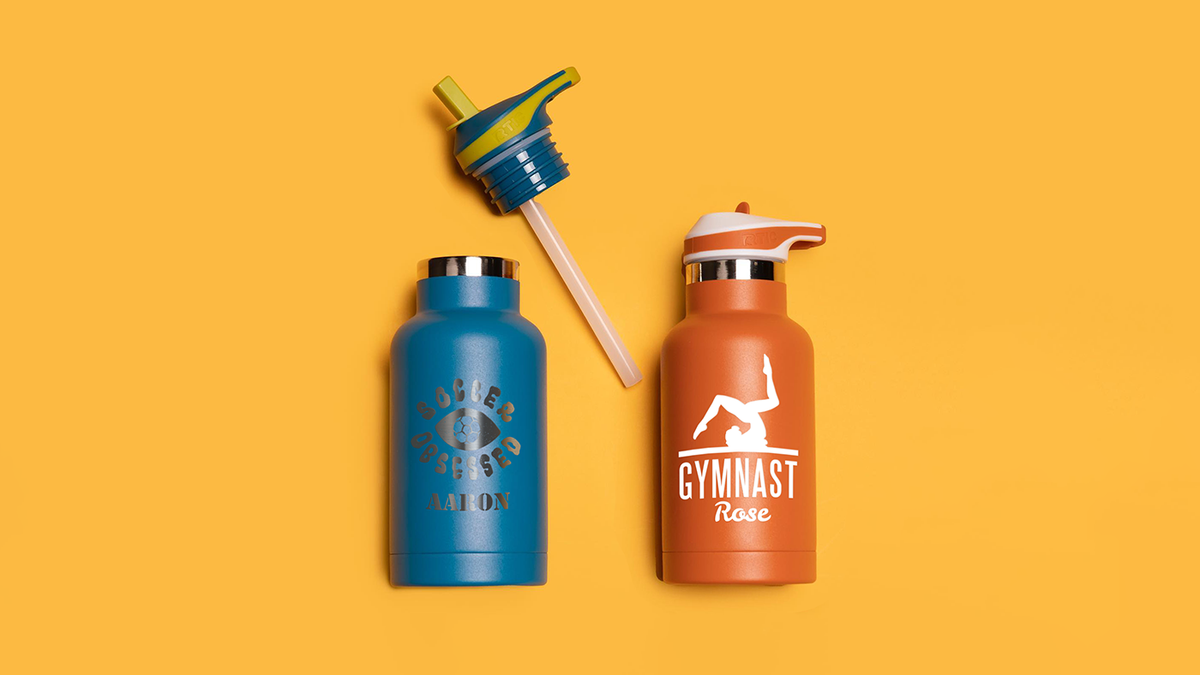 Top 6 Ways to Keep Your Kids Hydrated This Summer
The days are getting warmer, sports and outdoor activities are beginning to kick off, and your kiddos are probably itching to get out and play. And we can already hear, "Mom… Dad… I'm thirsty!" We can also already hear, "I don't want water, give me juice!" Hydration is essential for our bodies to function, especially growing ones and as the temperatures start to heat up for another Summer, building water drinking habits will benefit your little one the most in the long run. Drinking water everyday helps to fight off illnesses, regulate digestion, and keeps joints, bones, teeth, skin, hair, etc. healthy. If you can barely get them to eat their vegetables, at least staying hydrated can share the load of keeping your kids healthy. To make things a little easier (hopefully) we have found 6 ways to keep your kids hydrated so they can focus on having fun.
Infused Water Flavors
The number one complaint parents get about water is that it's boring or it doesn't taste good. Infusing their water with their favorite fruits not only livens up the flavor but also provides additional nutrients. Combine different flavors that best fit your child's favorites, like lemon, orange and lime or strawberry, raspberry and blueberry. You can even put some fruits into ice cube trays, freeze them, and then let those fruit cubes slowly infuse their water, maybe even double as a snack!
Different Temperatures
There is nothing more otherworldly than a huge gulp of ice cold water. If your kids aren't totally into drinking water, then maybe experimenting with different temperatures that fits their preference can encourage the habit. Try out tap water, water with ice cubes, or even previously chilled water from the fridge. You may be surprised that they'll reach for water more (especially after finding the magic that is iced water, you cannot tell us otherwise).
Personalized Kids Water Bottle
This is the easiest tip. Having your kids pick out and even personalize their own water bottle is a fun and encouraging way for your child to drink water. Pick a water bottle with a straw lid for easier sipping, bright color patterns, and customize it with a fun design, their name, or both! With our customizer you can even take a picture of their own doodles or artwork and add that to their bottle. All of our kids' bottles are made with stainless steel and double (or triple) vacuum wall insulation so their water will stay at the perfect temperature for hours and they are BPA free so your kid can sip worry-free.
Monkey See Monkey Do
The more they see you drink water, the more they'll want to drink it themselves. Children love to parrot their parents, so when they see you drink, they'll reach for their water bottle too. Circling back from our previous tip, look into buying matching or similar looking water bottles. Customize them with your nicknames, family collage photos, or any design that just makes you smile. This is a fun connection to healthy habits that your little one will love. Plus y'all will look so cute you'll make Karen down the block jealous.
Consistent Water Breaks
Speaking of building healthy habits, introducing your kids to taking water breaks throughout their day can become a part of their normal routine for the rest of their lives. Or at least for a little while, you know how kids are, so fingers crossed. Consider how to fit in consistent water breaks throughout their day. An easy way is to have your little one hydrate before, during and after a game, playtime, or your next family outing. If you aren't already doing so, follow this water break habit for yourself. That whole monkey-see-monkey-do idea has got some magic to it. Plus, packing their water bottle for school, camp, and sports games will be another nice little reminder.
Get Them Active
Your kid either falls into the cyclone level of energy or sloth level of energy category. For those that have one that is a decent in between, you are the envy of parents around the world. Whatever their activity level is, it's important to… let's all say it together now, "KEEP YOUR KIDS HYDRATED". Water helps keep blood circulation flow, it helps to sweat out any toxins, and keeps them energized. And feeling energized from water is ten times better than from sugary drinks. Those little fructose gremlins can stay dormant.  
At the end of the day, we all just want our children to be happy and healthy. Drinking water daily is an easy way to keep up their energy so they aren't overly sleepy and irritable, avoid those sugar high crashes, and improves their mood overall. So cheers to drinking water and cheers to a happy kid.