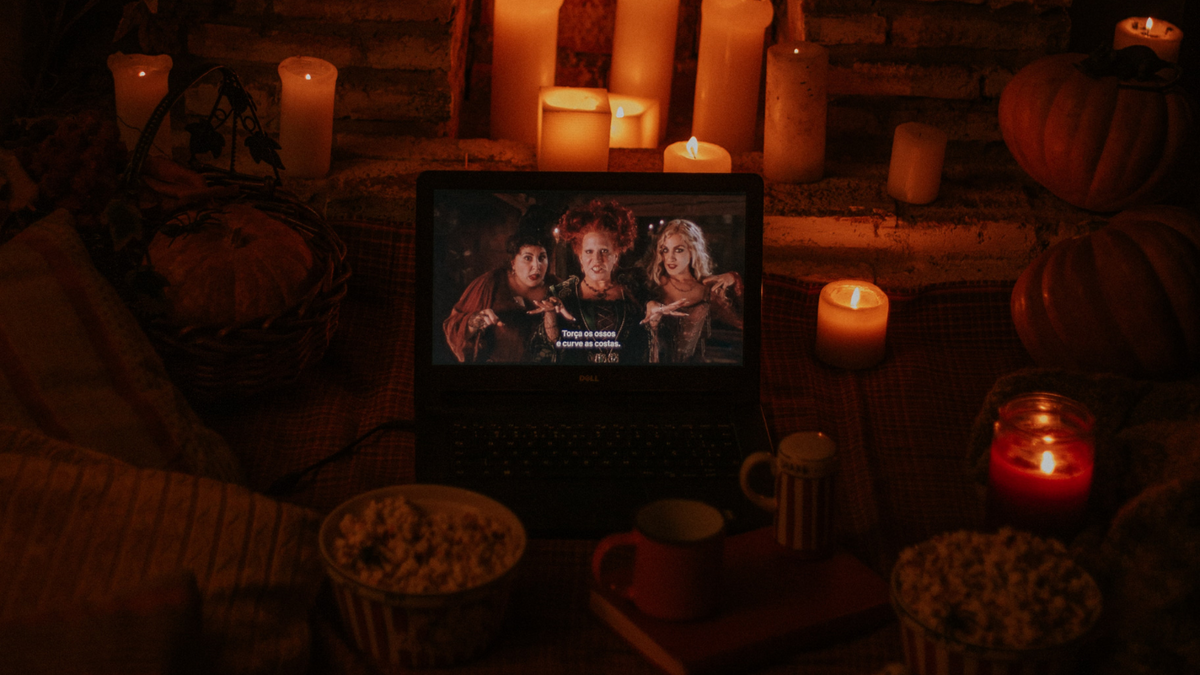 6 Halloween Inspired Date Night Ideas
Inspired by a post by @britt_lynn on TikTok, where you select a random envelope that has plans for your dinner and a movie throughout the month of October, we came up with our own spooky themed date nights for you and your boo. Some are thrilling and others chilling, but above all, they may just become your new yearly Halloween traditions.
Pumpkin patch picking
If your Instagram feed hasn't been flooded with pumpkin patch pics, it will be soon enough. But this is an extremely popular date idea for October, with the fields flush with fall colors, pumpkins, and it just has that casual vibe. Throw in a hayride and refreshing apple cider and your date is set.
Bonus points if you take them home and turn them into jack o lanterns! 
Haunted House Hunting
This is a horrifyingly fun idea to test your might and will within the dark halls of a haunted house. Enjoy all the fright and thrills and get lost in a house of horrors. Question is, which one of you will be brave enough to go first?
Movie Marathon Monday
Halloween is on a Monday this year, so why not put together a scary movie marathon! Put together a fall inspired charcuterie board, creepy cocktails, and a fun movie-viewing schedule. Enjoy a night in and hold on tight during those jump scares.
Petrifying Pub Party
A haunted pub crawl is a great way to explore your city, hear some ghost stories and enjoy a breEeEEw or two. Enjoy the spooky atmospheric vibes and watch out for apparitions. Keep an eye out for Halloween pub crawls too in your city, dress up in your couple costume, and just let loose with your fellow hell raisers.
Frightening Fall Flight
One of the best things about Fall, and Halloween, are all of the different pumpkin, Oktoberfest inspired beers that come out to play. So try out a flight together at your favorite brewery or grab a sixer and enjoy your glass or two.
Devilish Decorating Designs
Decorate your home together in all things scary and spooky. Set up little corners of Halloween ambience and revel in the spine chilling vibes. Put on a classic Halloween movie like Halloweentown or a fun Halloween playlist to get that strange magic energy going.